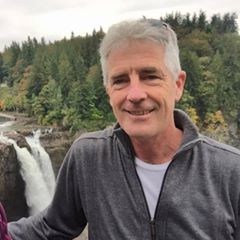 Hi there and let me introduce myself
Waikato Building Reports has been an independent pre-purchase house inspection company since 2007 servicing clients throughout the greater Waikato region.
I have 40 years' experience in the building industry, initially starting out as a plumber and going on as co-owner covering a range of building and maintenance contracts.
In addition to the plumbing trade, I have worked as part of an international building products company and have hands on experience in building 3 of my own houses.
For many years I combined my expertise in the building industry through my services with almost 20 years in the New Zealand Police.
In the mid 1970's I started my plumber apprenticeship in Te Awamutu and the business I was with completed maintenance work. We did everything from renovations on bathrooms and kitchens to replacing roofs, sheetmetal work in the workshop, welding, building corrugated iron water tanks and everything in between. Yes I have been around for awhile but my plumbing days was dealing with maintenance issues. In those days I could reseat and change a tap washer with my eyes closed. The apprenticeship was 5 years long then exams. We learnt what to look for in problem solving and then how to repair the issue. My boss entrenched in us that a tradesman is not someone who knows the work but someone who makes mistakes and understands why those were mistakes and then knows how to rectify those mistakes, quietly.
In the early 1980's I brought a share of the business with 2 other partners and we employed another 5 plumbers.
1986 saw me leave the plumbing industry and I started in sales working for Winstone Concrete, hardware division before becoming a sales rep for an international company selling sealants, adhesives and when they brought the Glamatex products from Winstones, we also sold those products.
1988, saw me transferred to Sydney before branching out on my own in Queensland.
1993 saw us return to New Zealand where I started up plumbing again.
1996 saw me take a different direction and I joined the Police.
2007 was when I started pre-purchase house inspections and I completed these until I had a 3 year overseas experience in the Netherlands.
I have obviously now returned and ready to take on the business of pre-purchase house inspections again.